On Sale March 13, 2018
From New York Times bestseller and Pulitzer Prize winner Junot Díaz comes a debut picture book about the magic of memory and the infinite power of the imagination.
Every kid in Lola's school was from somewhere else. 
Hers was a school of faraway places.
 
So when Lola's teacher asks the students to draw a picture of where their families immigrated from, all the kids are excited. Except Lola. She can't remember The Island—she left when she was just a baby. But with the help of her family and friends, and their memories—joyous, fantastical, heartbreaking, and frightening—Lola's imagination takes her on an extraordinary journey back to The Island.  As she draws closer to the heart of her family's story, Lola comes to understand the truth of her abuela's words: "Just because you don't remember a place doesn't mean it's not in you."
Gloriously illustrated and lyrically written, Islandborn is a celebration of creativity, diversity, and our imagination's boundless ability to connect us—to our families, to our past and to ourselves.
"With his tenacious, curious heroine and a voice that's chatty, passionate, wise, and loving, Díaz entices readers to think about a fundamental human question: what does it mean to belong?"
–Publishers Weekly, starred review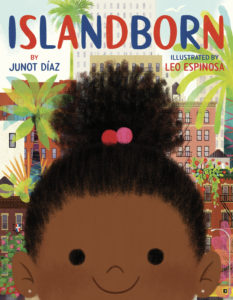 English Edition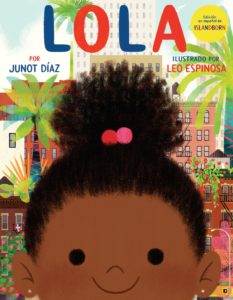 Spanish Edition
---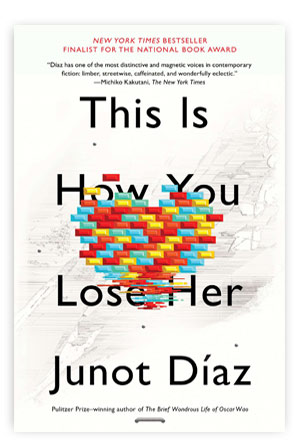 In prose that is endlessly energetic, inventive, tender, and funny, the stories in This Is How You Lose Her lay bare the infinite longing and inevitable weakness of the human heart. They remind us that passion always triumphs over experience, and that "the half-life of love is forever.
"Exhibits the potent blend of literary eloquence and street cred that earned him a Pulizer Prize … Díaz's prose is vulgar, brave, and poetic."
—O Magazine
---
AVAILABLE IN DELUXE EDITION
A stunningly designed and illustrated slipcase edition of This Is How You Lose Her, which was a New York Times bestseller and a finalist for the 2013 National Book Award. Jaime Hernandez—deemed "one of the twentieth century's most significant comic creators" for the "Love and Rockets" series he co-created and other work—has produced full-page, original illustrations for this edition, one for each story, that perfectly capture the love-haunted spirit of the book and the string of gorgeous, smart, gutsy women whom irresistible, irrepressible Yunior loves and loses.
---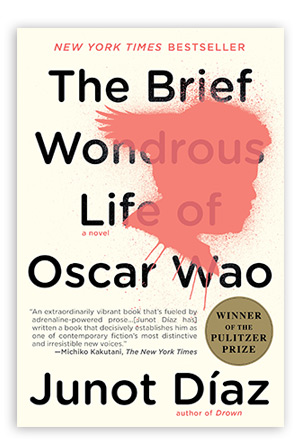 Winner of the 2008 National
Book Critics Circle Award

Winner of the 2008 Pulitzer Prize
for Fiction

Oscar is a sweet but disastrously overweight ghetto nerd who—from the New Jersey home he shares with his old world mother and rebellious sister—dreams of becoming the Dominican J.R.R. Tolkien and, most of all, finding love. read more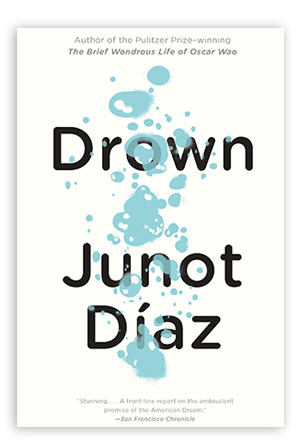 The 10 tales in this intense debut collection plunge us into the emotional lives of people redefining their American identity. Narrated by adolescent Dominican males living in the struggling communities of the Dominican Republic, New York and New Jersey, these stories chronicle their outwardly cool but inwardly anguished attempts to recreate themselves in the midst of eroding family structures and their own burgeoning sexuality. read more